Flushed with sights of love and the hopes of it being everlasting, our hearts flutter for these college sweethearts and the classy, glamorous night that was their wedding! The simplicity of the gorgeous bride and her wedding dress was on par with the elegance of the entire affair. Bright gold tiffany chairs, lined for guests to witness the vows, then transfer into a marvelous dining hall with whimsy varied centerpieces, staying in form with the hues of bright marsala red and sparkling gold captured perfectly by Paige Vaughn Photography. Above all else, the happiness and smiles played perfectly into the initiation of the reception: the newlyweds toasting with a Veuve Clicquot bottle and prancing with it to the dance-floor! With a dip and a Hollywood kiss, the brand-new Mr. & Mrs. had the time of their lives! A live event painter was able to capture the reception, but we have every moment of this Classic and Glamorous Black Tie Houston Wedding in a FULL GALLERY of bingeing-worthy pictures!
test
THE LOVE STORY
How did you meet?
Matthew and I met briefly in high school but really started to know each other in college. We had a class together and started hanging around the same circles. We both went through recruitment at the same time as well for his fraternity and my sorority and kept running into each other even more so we figured we might as well get to know each other!
What is your proposal story?
Matthew's family had planned a trip to Colorado. I had the suspicion that the moment was going to happen there and I think he knew that too. So the night before the trip, Matthew asked if I wanted to come over for dinner before we are off with 10 other people for the week. I accepted and went to his house in sweats, no makeup – not suspecting a thing there. Of course, this is when he popped the question after dinner, completely taking me by surprise. It was perfect and intimate though. It's definitely a moment he and I will share for a lifetime.
THE WEDDING STYLE
Tell us a little a bit about your wedding (your vision, color, style, and location choices).
I am not a fan of bling or bedazzles. I like very clean, very classic styles. I just played off of that. The venue is actually down the street from the home I grew up in so I appreciated that sentimental touch of the location.
Tell us about your attire choices.
Honestly, from the moment I saw my dress I knew that's what I was going to wear. I tried on a few just to see but I ultimately always knew. Burgundy I think complements every skin tone and is such a nice, rich color I wanted that for the girls and the classic style of a Tux at a wedding is what Matthew and I loved.
THE PLANNING PROCESS
What was the most important to the two of you while planning? Was there anything that you chose to splurge on or skip?
FOOD! Food and cake (and drinks!) were our non-negotiables. We wanted everyone to have a great time at the reception and have the right cocktails to help move them along! I opted against a videographer. I really enjoyed just having the 2 photographers at the venue. I felt as if another camera would be a distraction and take away from the intimate event I was trying to create.
What were your favorite parts of the day? (memories and stories)
Before the ceremony, when my dad saw me for the first time in the wedding dress, he gave me a ring that belonged to my grandmother. I had no idea he was saving that for me. Having that piece of her there for the day and sharing that moment with my dad is something I will always treasure.
A DOSE OF PERSONALITY
Do you have any advice for couples planning their weddings now?
Do what you love and what makes you happy! Don't let outsiders influence your decisions!
Any unique or interesting elements you want to point out?
Blaire Brown Art, a live event painter, was such a cool factor in our day. We now have a piece of artwork to commemorate our wedding. You don't see that very often and it's such a unique vendor for guests to see as well!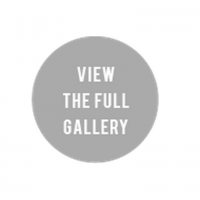 VENDORS
Photography: Paige Vaughn Photography | Ceremony Venue: The Heights Villa | Event Planning: Two Be Wed | Floral: Flora Bella | Stationery: Second City Stationery | Wedding Cake: Kelly Q's Cakes | Transportation: Monarch Limos | Makeup: Sunkissed and Made Up | Painter: Blaire Brown Art | Wedding Dress: BHLDN | Groom's Attire: Men's Wearhouse | Bride's Shoes: Nordstrom | Bridesmaid Dresses: Lulu's | Wedding Ring: Lewis Jewelry | Headpiece: BHLDN
Written by Laurice Yanar, Creative Direction by Alejandra Baca-Rodriguez
Related Posts via Taxonomies