Tassel Earrings Styles – Tassels are quite the rage this season – be it on jewelry, bags or clothes. However, one of the tassel trends that really made its way into the fashion scene is that of statement tassel earrings. While women all over the world obsess over it for all the right reasons, there is no reason why should not hop onto this bandwagon too!
These days outfits are all about pairing your clothes with the right kind of accessories to bring out a unique look that makes you stand out. Statement pieces have been making waves for quite some time and our personal favorite this season is tassel earrings. Not only do they make you look classy but they also bring out a fresh look to brighten up your overall look.
How To Style Tassel Earrings for Every Day
Honestly, you do not need to be a fashion guru to know how to wear them. They go with almost every kind of outfit for any occasion. The fact that they are available in a vast variety of colors, materials and styles makes it absolutely easy to incorporate in your look depending on your personal choice. If that does not work, you can even make these earrings yourself with the help of DIY guides to suit your own taste or if you need them to match with a particular theme! What's best is that they feel really light on the ears, which makes it great for casual wear too. Here are a few tips you should check out if you are still confused about how to pair them:
Do not overdo the look – if you are wearing bright and colorful clothes, go for a subtle pair of earrings
With a neutral colored dress, opt for bright shades of tassel earrings to bring color and glamour in your look
They look good with both open and tied hair, but naturally tied hair will draw more attention towards your earrings
For a formal party or night out, you might want to select a pair that makes you look more formal such as tassel earrings with gems or metallics
To help you further we have rounded up a list of 22 best tassel earrings styles and how you can wear them in a chic way so read on!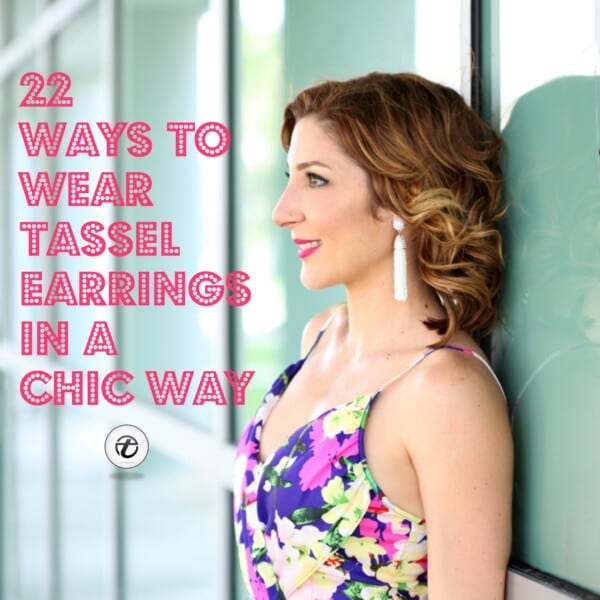 ↓22 – How To Wear Gold Tassel Earrings
Classiest of all, add these statement earrings when going to parties or for any formal occasion. Here are 19 Cute Ways to Wear Earrings with Long Hairs.
Via
↓21 – Neutral Toned Tassel Earrings
If you want to keep things simple and subtle, go for neutral shades like grey, beige, black and white.
Via
↓20 – All Black Look
If you are aiming for a completely black attire, you can pair your black outfit with silver and black tassel earrings to look modern and trendy.
Via
↓19 – What Earrings To Wear With Jumpsuit
Here is a great style inspiration for you. Don't these blue tassel earrings look great with navy blue jumpsuit?
Via
↓18 – How To Wear White Tassel Earrings
If you want to play it safe, go for white earrings as you can never go wrong with them. You can wear them with any printed or plain outfit. Check out these 18 Ideal Girls Outfits with White Shirts for Glamorous look.
Via
↓17 – For A Casual Look
To keep things minimal you may wear blue tassel earrings with a white top or dress.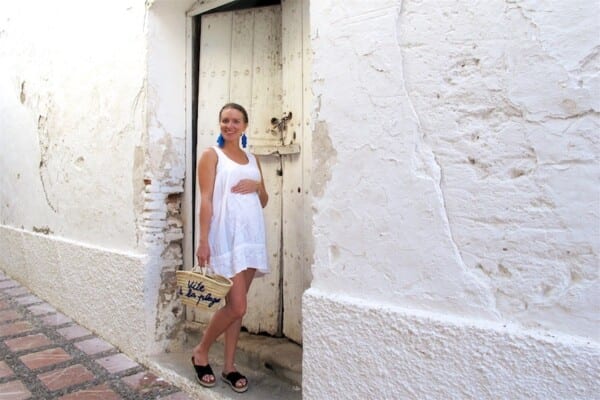 Via
↓16 – How To Wear Turquoise Tassel Earrings
One of our favorite colors this season, these turquoise earrings can be worn with any funky outfit to make you look chic.
Via
↓15 – Tassel Earrings DIY
You can totally make your own pair of earrings at home and rock that look wherever you go!
Via
↓14 – Ombre Style
Statement earrings are all about standing out, and what better way to do that than to go for a unique ombre style earrings? Here are the best Outfits with Ripped Jeans.
Via
↓13 – Black Tassel Earrings
This is one color that goes with almost anything and everything. You can pair these black earrings with a same colored outfit or choose a contrasting look.
Via
↓12 – For Evening Look
Brighten up your night time outfits with colored earrings such as this yellow one. Check out 25 Celebrities All Black outfits Styles for Fall to Copy.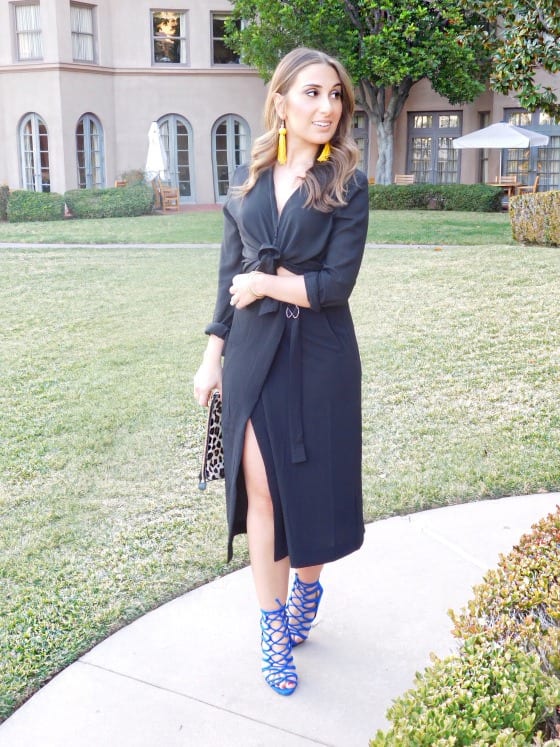 Via
↓11 – Multicolored Earrings For Funky Look
If you are someone who likes to experiment with colors, go for colorful tassel earrings
Via
↓10 – Tassel Earrings with Short Hair
Pinks look absolutely beautiful and definitely need one of these for a cute look. Here are 25 Stunning Ideas To Wear Earrings With Short Hair.
Via
↓9 – Long Tassels For Bold Look
For a bold and glamorous look, go for longer earrings and tie your hair to draw more attention to them.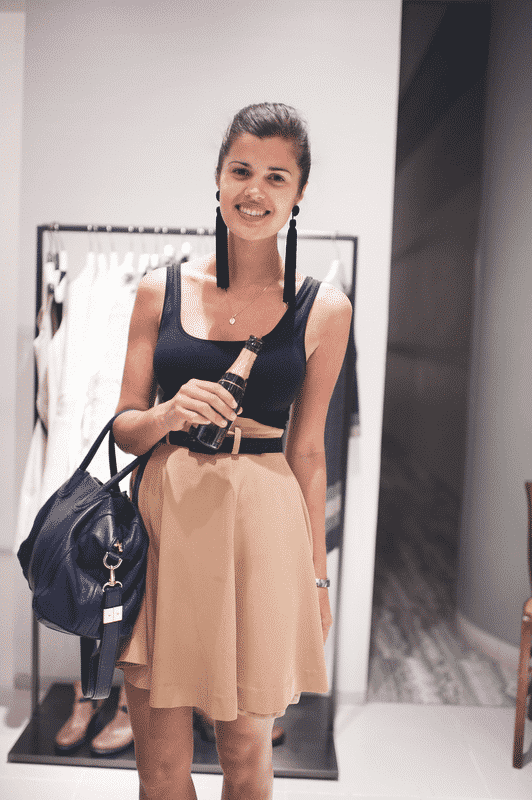 Via
↓8 – Chic Beach Style
For a cool and casual look with shorts, you can choose earrings in a subtle shade that are not too fancy
Via
↓7 – What Earrings To Wear With Maxi Dress
You can pair long tassel earrings with your favorite maxi for an effortless and stylish look
Via
↓6 – Valentines Date Night
Since red itself is a bright color, balance the look with a softer shade of earrings. Add more accessories such as a hat and handbag to further enhance your look. Check out 20 Ideas how to Dress up for Movie Date.
Via
↓5 – Street Style Look
Purple earrings will look best with black or white outfits. Match your earrings with heels to complete your look.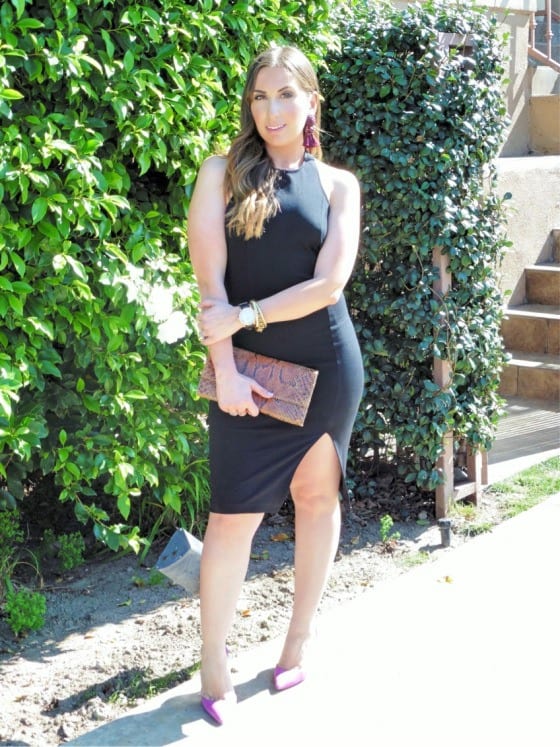 Via
↓4 – With A Cold Shoulder Dress
These hoop tassel earrings stand out and look amazing with a white dress
Via
↓3 – Earrings For Summery Look
Keep it easy breezy during summer, go for a pair of tassel earrings that are short and casual such as this grey one
Via
↓2 – With Formal Outfit for Work
To keep things formal, go for a fancy pair of earrings in a dark color with your favorite dress and blazer
Via
↓1 – Casual Chic
Via
We hope this article gave you a better insight into this trend and how to follow it. Be yourself and carry your outfit the right way and you will surely make heads turn your way! If you liked this post, do let us know in the comments section.
Related Posts via Taxonomies