Casual Friday Outfits For Women. It is one of the trickiest outfit category of the week. Well the final day of work is rolling around, so it needs a fresh look on friday to shake things up. Friday looks means Friday looks, so we have presented the cute casual Friday outfit ideas. Check through these 18 ideas what to wear on friday to stay chic, stylish and most important casual. Happy Friday!
Recommended : Sunday Brunch Outfits-15 Ways to Dress up for Sunday Brunch
How to Dress up on Friday
#18- Cool Black Jumpsuit
A cool black jumpsuit is best casual friday look. Wear it with white top for most appropriate friday fresh look.
via
Also see : 17 Cute Holiday Outfits For Teenage Girls To Try this Season
#17- Cropped Floods with T Shirt
Cropped flood with T shirt is super casual Friday outfit that glides you to the weekend. It is perfect Friday appropriate.
via
#16- Long line Vest with Pants
Check this best casual friday outfit, longline vest with cropped pants. Wear a blouse and add a pair of sneakers.
via
#15- Friday Outfits Get Casual For Summer
Friday outfits get more casual on those summer mornings, when 32 degree C scale is disturbing the perception of outfits about what to wear or not. So get loose and go for light fabric. Now it is the time to replace your jeans with wide bottoms and trousers. Go for vivid colors and amazing floral prints.
via
#14- Casual Friday and Fall
Be ready for gorgeous colours to make it casual if fall has arrived. Now a perfect pair of fitted jeans goes well instead of those loose pants in summer. Select the seasonal appropriate blouses and accessorize it with casual pieces.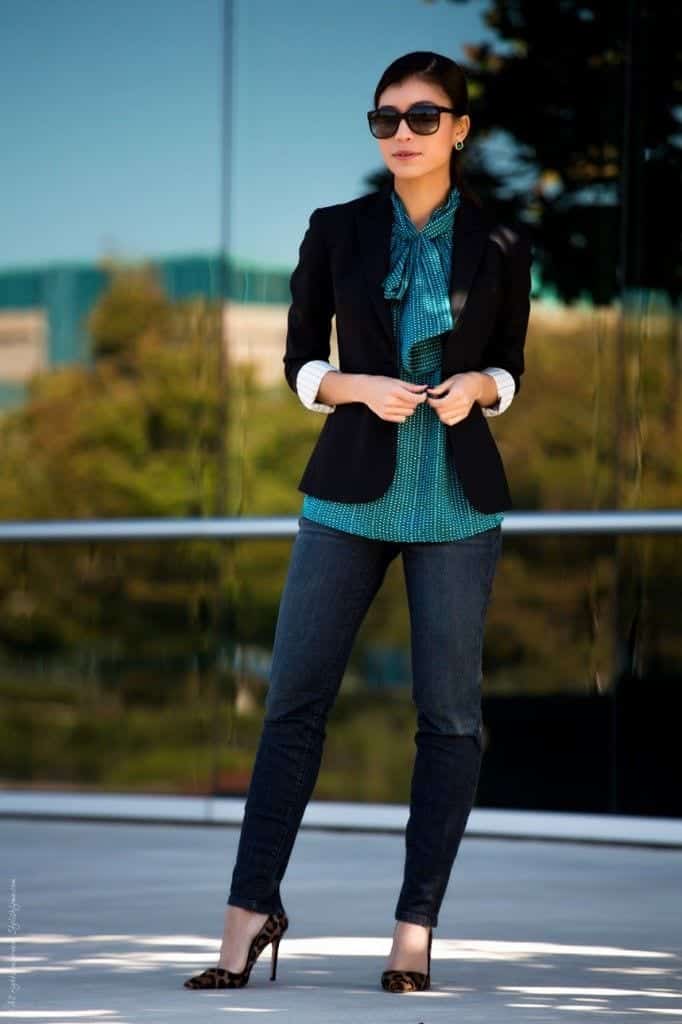 via
#13- With High Knee Boots
This Friday ditch the formal pieces and keep the things stylish and simple. Wear a high waisted skirt with knee high boots, comfortable shoulder bag for a convenient look.
via
#12- Long Topper Jackets
Long Topper Jacket casually paired with jeans is perfect friday casual outfit. You can rely comfortably on these pieces while traveling because as knitwear these chic pieces are wrinkle free and ready to wear.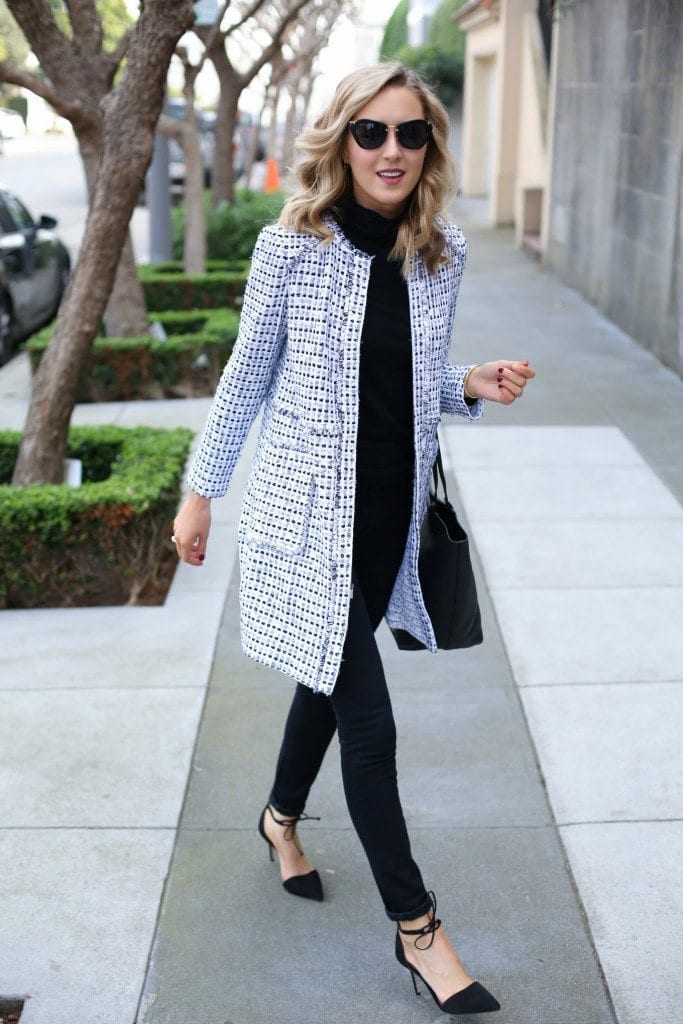 via
#11- Plaid Shirt and Scarf
Opt for some stylish comfy inspiration. Plaid shirt with white tee and black skinny, scarf around the neck is stylish inspiration outfit in real meanings.
via
#10- Classic Casual Button Down
Tuck your classic button down shirt into dark hue denim instead of lighter shade. Wearing a belt of brown shade is nice finishing with heels or flats depending on your mood.
via
#9- Leather Jacket
Wear a luxe black leather jacket paired with cozy black sweater and slim jeans will make you stand out very special from the crowd.
via
#8- Pleated Maxi
On casual Fridays choose a long multi pleated skirt outfit with paislay shirt for another perfect look. Add a belt to define your waist line.
via
#7- Stay Simple and Comfy
Opt a very simple and affordable look by staying classic and comfy. Simply wear a white t-shirt with black fitted jeans, a vest with a pair of sneakers.
via
#6- Pretty Pink Sweater
This pretty blush pink sweaters along with cigarette cropped jeans and nike trainers is chic and friday proof outfit for the weekend.
via
#5- Steal Lady Gaga's Style
Gaga is opting a cute outfit showing her killer abs by wearing high waisted leggings, sports jacket and black loafers with a crop top. Steal the style for casual Friday.
via
#4- Fresh Friday Look
Adopt a fresh friday look by wearing all white with a pair of flip flop.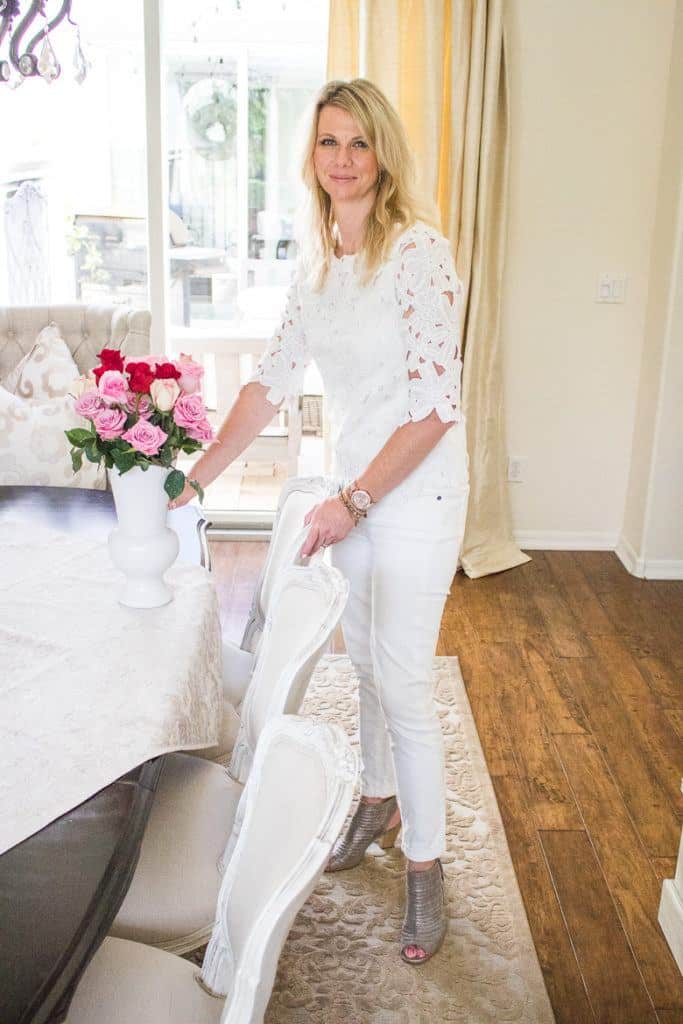 via
#3- Slim Pantsuit
If you want a look of most coolest girl, try a fit slim pantsuit with a pair of sporty trainers. This is the most cool flattering outfit for casual Friday.
via
#2- With An Idea of Sweats
To embrace your mood with the weekend excitement, you can have an idea of sweats with blouse and trainers to take on casual Friday.
via
#1- Summer Floral Dress
If you are confused about the outfit for casual Friday in summertime, then think about the simple floral light dress in your closet that is both seasonal and week day appropriate.
via
Related Posts via Taxonomies