Muse, the new fashion-forward bridal line from Berta, features delicately embellished, bohemian-vintage inspired looks in warm colors. The Fall 2017 Muse by Berta collection presents a dialed down yet equally beautiful version of the renowned Berta aesthetic. The finest, softest fabrics were used in the designs, which feature both fitted and flowy styles, all 100% handmade by a team of talented craftsmen.
"What Berta sought to achieve with MUSE is a more natural kind of beauty, more simplified, with an intent to complete the women's own style and accentuate it."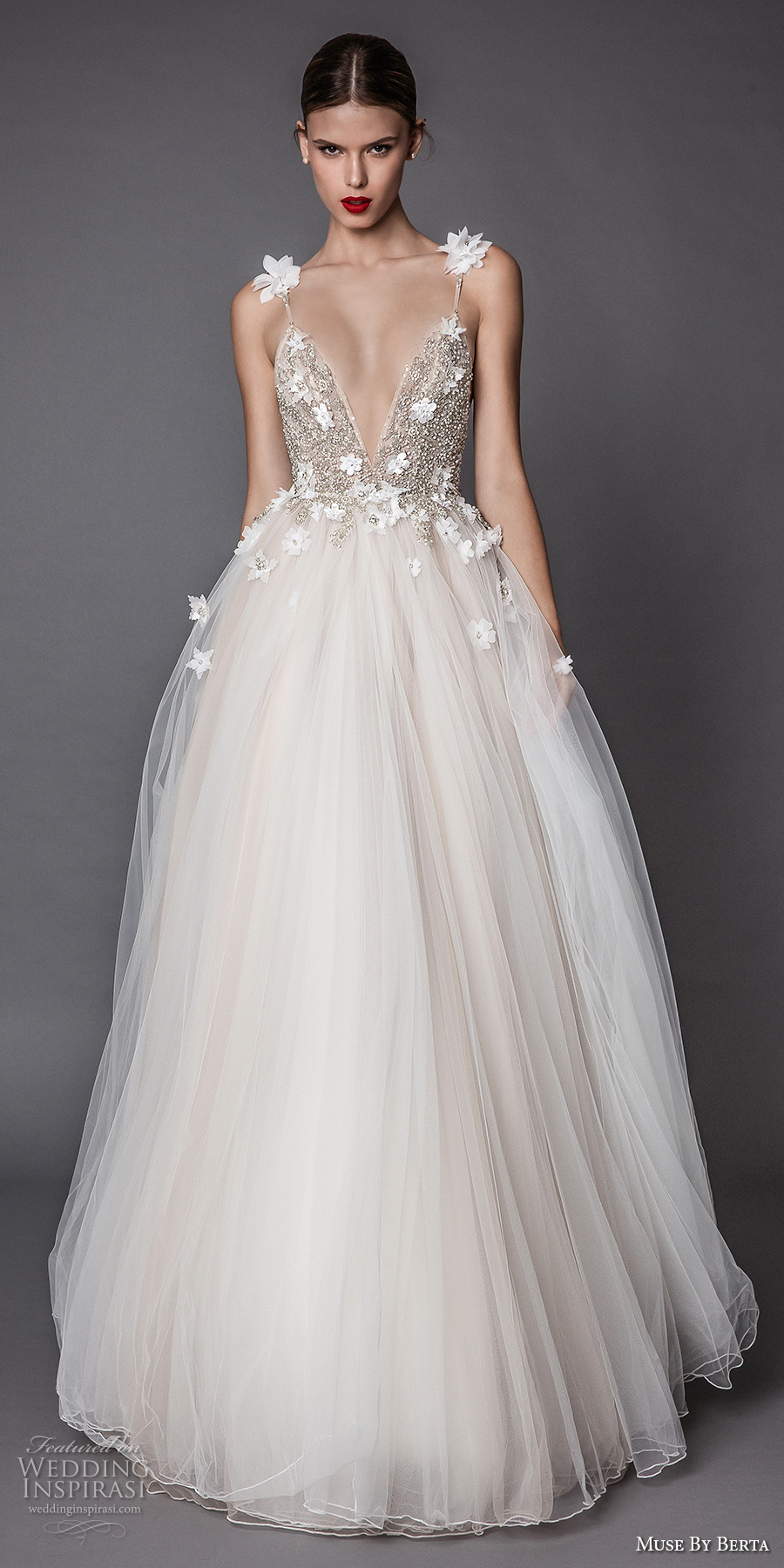 Photos courtesy of Berta. For details, visit Muse by Berta.
We DO NOT SELL the wedding dresses or any of the items featured on our website. Please read Buyer Beware and our FAQs to find out more. For information on PRICES and how and where to buy the products or services featured, please visit the website of the company indicated on the credit line at the end of the post.
Related Posts via Taxonomies