style="display:block"
data-ad-client="ca-pub-7894563710587718"
data-ad-slot="6096176706"
data-ad-format="auto">

When Sheri McMahon Photography and an talented group of Australian vendors embarked on an inspiration shoot, they wanted to showcase winter wedding inspiration for a bride to get out of the city and enjoy a country oasis. One look a the final result and we think they hit the nail on the head in the prettiest of ways. Think free-spirited, fashion-forward bridal looks paired with relaxed, yet elegant florals. Want more of this Ethereal Winter Bridal Style Inspiration in the Australian Countryside? Right this way to the FULL GALLERY, darlings.


style="display:inline-block;width:336px;height:280px"
data-ad-client="ca-pub-7894563710587718"
data-ad-slot="9252426306">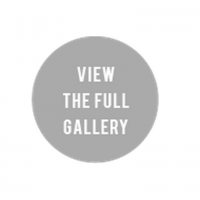 test
From the Photographer… "This styled shoot is to showcase the winter tones and to give brides and insight into what a winter wedding could really look like.  Set within a cute country cottage in the country side of NSW Australia.  Get out of the city and bring your beautiful day to a unique country cottage oasis."
VENDORS
Photography: Sheri McMahon Photography | Ceremony Venue: Outback Cellare Door | Floral: The Meadow Floral Design | Calligraphy: Esther Clark | Wedding Dress: Goddess By Nature | Hair: Onyx Dubbo | Makeup: Onyx Dubbo | Hair: Onyx Dubbo | Makeup: Onyx Dubbo | Styling: The Brides Avenue | Hair: Onyx Dubbo | Makeup: Onyx Dubbo


style="display:inline-block;width:336px;height:280px"
data-ad-client="ca-pub-7894563710587718"
data-ad-slot="9252426306">


Related Hairstyle Ideas