Simple Tips to Make outfits look expensive – All girls have faced this dilemma at one point in their lives. Often times, we want to appear fabulous, chic and rich without having to spend hundreds of thousands of dollars. There are a lot of tricks behind achieving a rich and fabulous look without taking out the extra cash. They key is to dress right and make any winter or summer wardrobe into an expensive one.
Tricks of Turning Your Outfit Into An Expensive One
We have compiled a list of key tricks and tips that will transform your wardrobe into a sexy, upper-class one without the added expenses. Every girl deserves to look good and feel fabulous, irrespective of her financial status.
#1. Minimal Chic – Less is More!
A good way to appear posh is by sticking to the mantra 'less is more'. This means wearing a well tailored, plain coloured dress, and contrasting sandals. Keep the dress simple in order to give a sophisticated and polished look. Match your hair with this look by pulling them back with gel, and having a mid parting.
#2. The Classic Look – Black and White
Nothing is as gold as the classic black and white combination. Take a plain black t-shirt, and tuck it inside white pants. For winters, you can add a black blazer or coat and you're good to go!
via
Also have a look at 18 ideal girls outfits with white shirts for glamorous look.
#3. Nancy Drew Style
Grab one good, long trench coat and pair it with all your outfits. This will make any inexpensive outfit look immediately chic and will save you a lot of money in the long run. Safe colors such as black, white and camel brown can be worn with all outfits.
#4. Work and Party Look
In order to save cash, stick to one tweed or textured jacket. A textured jacket or blazer gives the look of an expensive item, and can be worn both in the office or in the evenings.
VIA
#5. Make a Statement!
A good way to transform any outfit is by adding a statement necklace to it. This does an excellent job of making you appear glam and fabulous, and cooly rich.
#6. Keep It Polished
A well maintained handbag adds the 'oomph' factor to any outfit, and makes it look expensive. Use unscented lotion or Windex to clean leather or patent leather handbags, in order to keep them looking shiny.
via
For more ideas, have a look at stylish handbags for girls.
#7. Accessories with Gold
Gold accessories look glamorous with all colours, especially chunky statement necklaces and bracelets and bangles. Pile them on with any outfit to instantly look sleek.
via
#8. Crisp and Tailored
Well tailored trousers can be worn again and again, with a host of tops and t-shirts. Tailoring is not that expensive, but give a very rich look.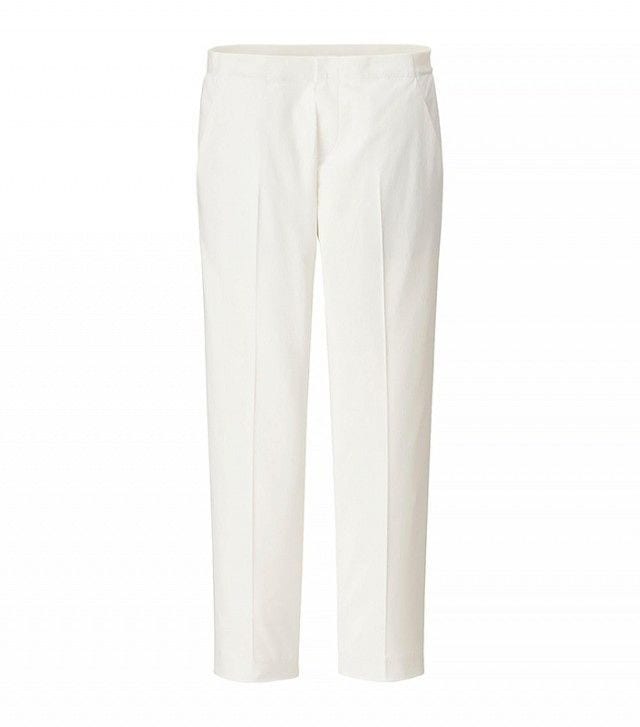 via
#9. Make it Pop!
A brightly coloured piece of clothing, such as a skirt or shoes, will make any outfit appear instantly better. Red is a safe colour to vouch for, as it goes with all other outfits.
via
#10. Color Co-Ordinate It
via
#11. Shoes to Kill
via
#12. Monotoned Handbag
via
#13. Belted and Refined
via
Related Posts via Taxonomies