Hippie Hairstyles for Men. Hippie hairstyles for men have been in and out of fashion for years but due to their epic class and artistic look that they bring along, they haven't been entirely eliminated from the depths of fashion. Hippie looks bring a wide range of styles and look for guys who cannot simply narrow it down to maintaining a single style for years.
Here are 27 best and probably the most trending hippie looks nowadays. Some of them have been dragged into 2016 from the early 90's and still look as good and unique as ever. Don't miss out on a style that could be the look that is just meant for you and something that you always wanted. Go ahead, have your try.
Latest Hipster Hairstyle Ideas for Guys
RECOMMENDED: Hipster Men Hairstyles – 25 Hairstyles for Hipster Men Look
#27 – Justin Gaston Hippie Hairstyle
via
#26 – Medium Length Hippie Hair
For those who want a top-notch hippie look with medium hair length — then this will work best.
via
#25 – Longest Hippie Hairdo
For long hair-loving guys, this look cannot get any more stylish.
via
#24 – Long Hair and Beard Hippie Look
With long hair and a sexy beard – a hippie style is an utter perfection and bliss. Also have a look at Beard Styles 2016- 30 Cool Facial Hairstyles To Try This Year
via
#23 – 2016 Men's Hippie Hairdo
This style came into the trend in 2015 and still has maintained its grip on all men's hearts to bits.
via
#22 – Brad Pitt's Hippie Look
A celebrity-inspired hairdo is mandatory for every fan to try, let it be Brad Pitt's! For more inspirational beard styling ideas like these, have a look at Goatee Styles-25 Popular Goatee Beard Styles for Different Face Types
via
#21 – Hippie Hairstyle for Oval Faces
For oval faces, hair should be styled in a way that is voluminous and has a bit more waviness than usual.
via
#20 – Hippie Look for Curly Hair
For guys with curly hair, are in for a good news, because it looks classiest on curly/wavy hair!
via
#19 – Hippie-Bun Style
A new awesome trend is in, pals! The utterly glamorous hippie-bun look. Stay tuned for more ideas.
via
#18 – French Hippie Style for Men
Why are French men the most good-looking? Well, they happen to be absolute professionals at killer hipster dressing and hairdos! A leather jacket would complete this look, do see these Leather Jacket Outfits for Men-18 Ways to Wear Leather Jackets
via
#17 – Chris Hemsworth First Hippie Style
None other than our dreamy badass 'Thor' is now the blatant fashionista of hippie hair days!
via
#16 – Typical Hippie Ponytail Style
And here are the most amazing Boys Pony Hairstyles-18 Latest Pony Hair Styling Ideas Men
via
#15 – Modern Sexy Hippie Style
For a modern-day guy.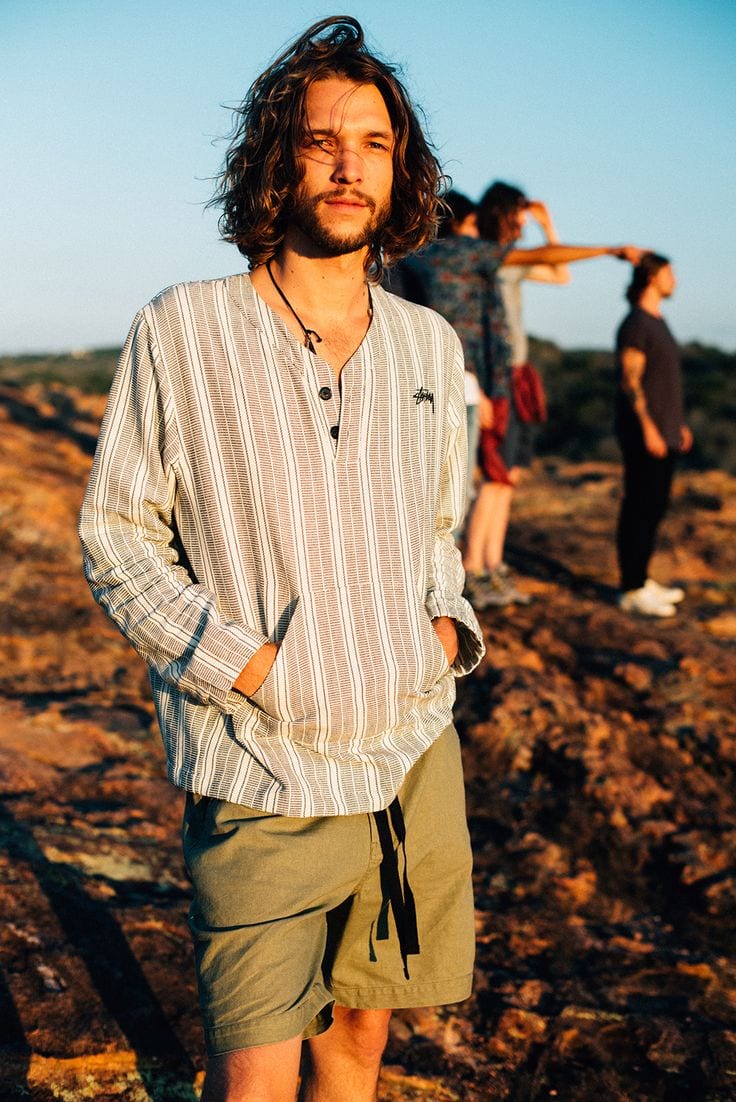 via
#14 – 90's Hippie Look
90's classic and most iconic fashion make its spot in 2016 and we love it.
via
#13 – Xavier Lafitte Nomad Hippie Style
via
#12 – Hippie Look for High School Boys
via
#11 – Hippie Hairdo for Round Faces
via
#10 – Jared Leto Hairstyle
via
#9 – Hippie Look with Side Bangs
The idea of side bangs already adds class and chicness to absolutely any hairstyle.
via
#8 – Vintage Hippie Fashion
via
#7 – Hippie Looks for Autumn
via
#6 – African Hippie Style
via
#5 – The Gypsy-inspired Hippie Look
This hippie hair idea is taken from a typical Gypsy guy who knows the best.
via
#4 -The Layered Hippie Look
via
#3 – Bohemian Hippie Style and Hair
Fashion goes up the peak when Bohemian-hipster looks merge.
via
#2 – Johnny Depp's Ultimate Hippie Style
Johnny Depp who nails absolutely any type of style nailed this one too.
via
#1 – A Messy Hippie Look
via
Related Posts via Taxonomies